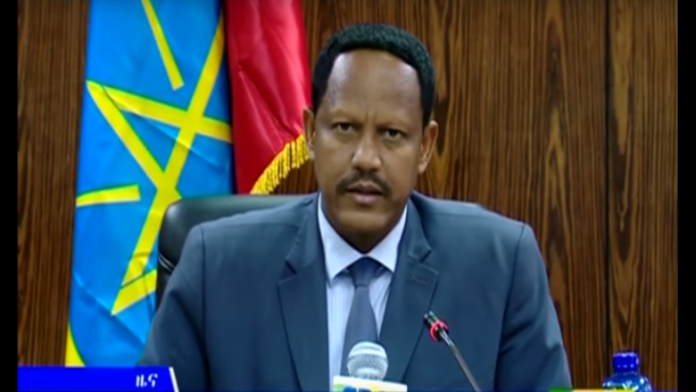 The government of Ethiopia today arrested 34 senior officials, businesspersons and middlemen on suspicion of corruption.
Dr Negeri Lencho, Minister of Government Communication Affairs Office (GCAO) told journalists today that the arrest came after a detailed study and necessary preparations by the government.
Today's operation, which is part of the pledges made by the government to root out rent seeking, will be strengthened in the coming days, he said.
The detained government officials are from the Ministry of Finance and Economic Cooperation (MoFEC), Ethiopian Sugar Corporation as well as Federal and Addis Ababa City Road authorities, among others.
According to the Minister, the government will soon announce names of the detainees and the kinds of crimes they committed. (Source – FBC)