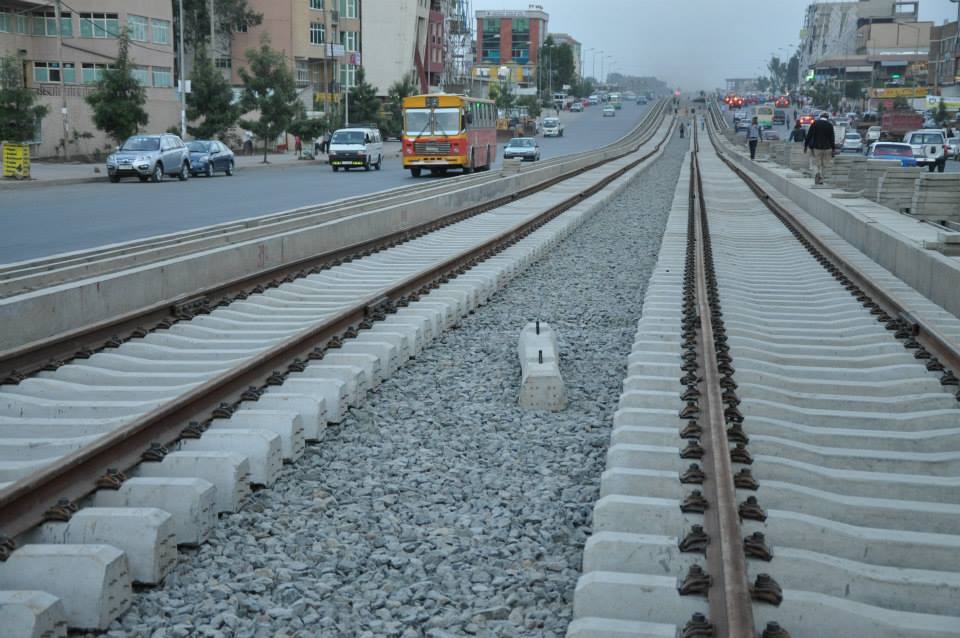 The Ethiopian Rail Way Corporation announced that Addis Ababa Light Rail Project is 50 per cent complete.
The construction of bridges, laying of grades and sideways has been undertaken in an accelerated manner in four directions of the city, according to Corporation Public Relations and Communication Directorate Director Abebe Meherete.
Addis Ababa Light Railway Transit (LRT) has a total length of 34.35 km and has two routes – a 16.9-km section running from north to south, and a 17.35-km section stretching from east to west. The two sections run parallel for 2.7 km. It will have a total of 41 cars, each with the capacity to carry 286 passengers at a time. This will enable the LRT to provide transportation to 15,000 people an hour, in one direction, and 60,000 in all four directions.