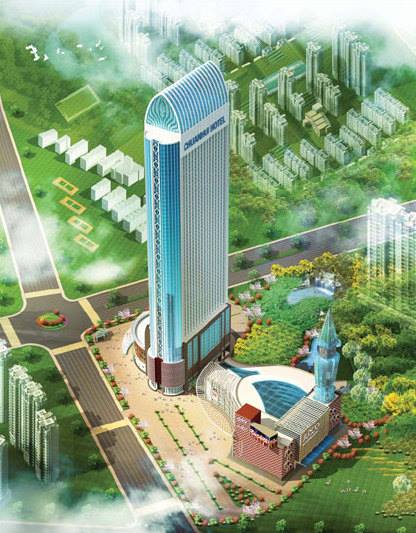 Chinese property developer China Chuanhui Group plans to build a 320-meter-high hotel, office and shopping complex in Addis Ababa that would become the tallest building in Addis Ababa, according to China Daily Report.
"Ethiopian media have reported that it would be the highest building in Africa but I have not done any research on the high rises in Africa," said Liu Yanlin, chairman of the group, based in Huizhou, Guangdong province. "Since Addis Ababa is the highest city above sea level in Africa, it could be No 1 building in this sense."
The 1,000 rooms earmarked for the proposed complex would take up only a third of the 320,000 square meters of floor space in the 58-story main building, with the rest being office space for local and international businesses. Another 70,000 square meters space in the planned complex will be devoted to shopping and leisure functions.