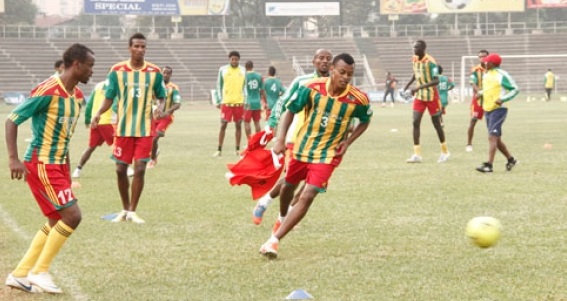 The Ethiopian national football team, Waliya Antelopes, has started preparation for the upcoming 2014 world Cup qualifier first leg match on October 12 in Addis Ababa with Nigeria, according to ERTA.
24 players from local clubs have already began training for the vital match and four professional players from abroad are expected to join the pack in two weeks' time.
The final 23 players which will face Nigeria will be announced at the end of the training.
The Ethiopian Football Federation says it will organize two friendly matches for the Waliya Antelopes before the vital game: one with Ghana and another with Cameroon.
The return leg will be in Calabar, Nigeria on November 16, 2013.