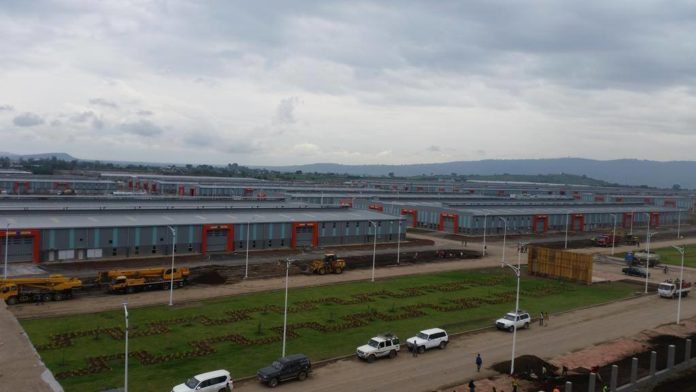 Ethiopia on Tuesday inaugurated the first phase of its flagship Chinese-built Hawassa Industrial Park dedicated to textile and apparel making.
Built by China Civil Engineering Corporation (CCECC), the industrial park, located in Ethiopia's southern city of Hawassa, was completed in July 2016 in a record time of nine months.
Speaking at the inaugural ceremony on Monday, Ethiopian Prime Minister Hailemariam Desalegn said that the Hawassa industrial park can be seen as a "foundation in Ethiopia's ambition to be the manufacturing hub of the African continent."
"Ethiopia has attracted huge foreign direct investment (FDI), despite the global decline," he said.
Eighteen companies have already started operations inside the industrial park, and six of them are presently exporting their products to the global market. Once operational at its full potential, the park is expected to generate 1 billion U.S. dollars for the East African country annually.
The Ethiopian government has planned to construct ten industrial parks across the country aiming at creating more jobs, earning revenue and promoting technology transfer. The majority of the parks are being constructed by Chinese firms.
CCECC is also building another industrial park in Adama, the capital city of Oromia regional state.
The company has also recently signed a contract agreement to build an industrial park in the resort city of Bahir Dar at a cost of 60 million dollars.
Meanwhile, the Ethiopian Industrial Parks Development Corporation (IPDC) on Friday announced that two other industrial parks built by Chinese firms will be inaugurated next month.
The Mekelle Industrial Park and the Kombolcha Industrial Park, under construction by China Communications Construction Company (CCCC) and CCECC respectively, are dedicated to the textile and apparel sector.
(Xinhua)